The solar revolution is in your hands.
Sune Solar is an Argentine company that manufactures its self designed solar charger and markets solar energy products throughout the country meanwhile it exports to the entire world. Above all, our vision is to provide a sustainable way of living. Accordingly, our mission is to deliver our best towards the main goal, sustainability.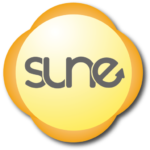 The Sune solar charger receives energy from the sun to charge its internal battery and delivers power to charge USB devices.
Charge cell phones, tablets, flashlights, fans, gps and more.
Our own solar energy product​
The adaptable solar charger was designed, patented and moreover, is manufactured by our company. We are particularly concerned about bringing hope for the new generations. Even though there are several solar charger models on the market, our product is the only one that really works. In other words, no other solar charger harnesses the efficiency as much Sune does.
In this section you can purchase products either as a end client or as a wholesaler. You can surely check out what Sune Solar product is available in your client area. If there is a product that you would be interested in, you can still contact us for the special request.
Have you ever dreamed of being a millionaire?
You can obtain the Sune Solar charger exclusivity up to 20 years in any of the countries that we patented our product, all around the world. The patent license are published as tenders in the products section. You can purchase the entirely patent license for a country or partially, whereas you can choose one area within that patent region. If case you have any further inquiry about the topic after viewing the tenders, you can still contact us. Then just click on the following button
Without delay, stay up to date with our latest news. In this section you can also get informed about general renewable energy news as well as sustainability matters. You can register as a customer in order to receive our reports.
Visit our Youtube channel
Not only you see can our latest content in our news section, but you can also watch our videos.
Find your local representative​
On our Store List section, you can see whether if there is an available vendor in your area or not. If there is no sales representative in your area, we can still ship the products for you. Otherwise, if you can open your own Store List for free on the Login section.
Register yourself or, instead,  your company as a vendor. In fact, you can get your free online store and start selling today. In the same way, there is no cost in any every registration of our page. If you are not sure yet if starting to sell, but with this in mind, you are interested in buying or receiving information about solar energy news, you can still register as a buyer.
By using your social account or email
Once you have registered as a customer or as a vendor, you can login with your email account. Otherwise, if you want to log in as a customer with only one click, you can enter the site with your preferred social media account. Once you login, you will be benefited with 5% discount in our products, and can enjoy of the full page functionalities.
We are passionate about our job above all. Write us and we will answer you as soon as possible. You can contact us through several ways, especially by whatsapp. You can also contact us via email to info@sunesolar.com or you can just register and we will contact you. Accordingly, the registration methods are shown by the Login section of this page. Registering types are as a Customer or, on the other hand, as a Vendor. You can also login without registration directly with your preferred social media account. Our response time is up to 10 to 20 minutes, accordingly to the day in matter.